Ahmad Khawaja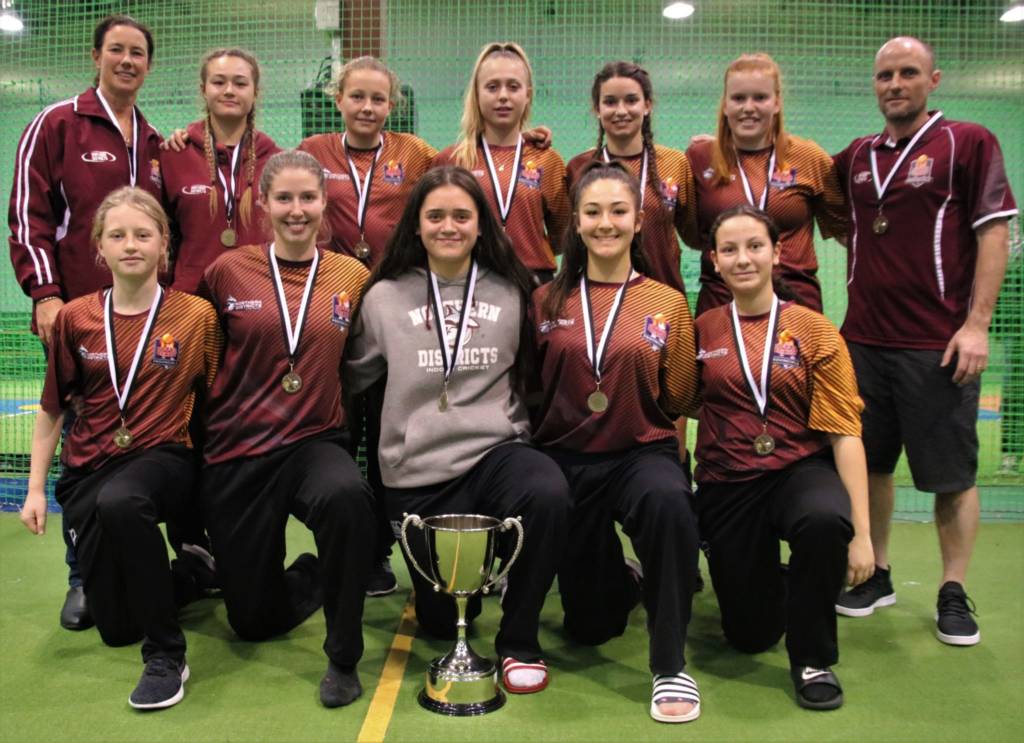 The 2019 Junior Provincial Championships took place at Action Indoor Sports, Central Auckland from 13-15 July 2019, and saw the winners shared across the grades, with Wellington, Northern Districts and Canterbury taking the honours.
24 teams contested four grades during the three-day tournament which included the Under-17 Boys, Under-17 Girls, Under-15 Boys and Under-13 Boys' grades.
Unsurprisingly, Wellington took out the Under-17 Boys title with a convincing win over Central Districts in the final. The Wellington Junior programme looks especially promising, with a number of players including Regan Craig, MVP Rogan Vekony, Ryan Jackson and Matthew Scoble backing for the Under-22 Boys side whilst captain Micah Conroy also turned out for the Premier Men in the Senior Provincial Competition. Auckland defeated Northern Districts in the Plate final in a grade which also featured Southern Districts.
Northern Districts were crowned champions in the Under-17 Girls grade after defeating Wellington in the final. With the likes of the Bowden sisters, Alyysa and Skye, as well as Marama Downes in the side, the Sharks were able to hit three digits in their chase of 89 in the final. Auckland Blue and Auckland White also featured in the grade.
The Under-15 Boys grade featuring two thrilling finales in the Plate and Cup finals. Canterbury were victorious in the Cup final, chasing down 101 against Auckland Blue to triumph by one run, whilst Auckland White chased down 54 to also get across the line by one run in the Plate final against Northern Districts. The grade also featured Central Districts, Wellington and Southern Districts.
The Under-13 Boys grade was as hotly contested and saw Northern Districts achieve their second cup triumph of the weekend with a one-run win over Wellington in the final. Canterbury Red took home the Plate trophy with tense four-run win over Central Districts. This was the largest grade featured at the tournament with eight teams in all, including Northern Districts Gold, Auckland Blue, Auckland White and Canterbury Black.
SUMMARY:
(1). UNDER-17 BOYS:
CUP WINNER: Wellington
Runners-Up: Central Districts
Grand Final Result: Wellington 94 def. Central Districts 37
PLATE WINNER: Northern Districts
Plane Final Result: Northern Districts 117 def. Auckland Blue 69
Team MVPs:
Wellington – Micah Conroy
Northern Districts – Devon Murdoch
Central Districts – Samuel Pawson
Auckland – Tyran Van Ingen-Kal
Southern Districts – Liam Hobbs
OVERALL MVP: Rogan Vekony (Wellington)
(2). UNDER-17 GIRLS:
WINNER: Northern Districts
Runners-Up: Wellington
Grand Final Result: Wellington 88 lost to Northern Districts 110
Team MVPs:
Northern Districts – Skye Bowden
Wellington – Hannah Kells
Auckland Blue – Gemma Adams
Auckland White – Zarra Sain
OVERALL MVP: Skye Bowden (Northern Districts)
(3). UNDER-15 BOYS:
CUP WINNER: Canterbury
Runners-Up: Auckland Blue
Grand Final Result: Auckland Blue 100 lost to Canterbury 101
PLATE WINNER: Auckland White
Grand Final Result: Northern Districts 53 lost to Auckland White 54
Team MVPs:
Southern Districts – Jordan Kelso
Canterbury – Harry Bisphan
Northern Districts – Caine Bethane
Auckland White – Na'il Moerat
Auckland Blue – Harlin Amaral
Central Districts – Pritpal Singh
Wellington – Lachlan Bailey
OVERALL MVP: Harry Bisphan (Canterbury)
(4). UNDER-13 BOYS:
CUP WINNERS: Northern Districts
Runners-Up: Wellington
Grand Final Result: Northern Districts 79 def. Wellington 78
PLATE WINNERS: Canterbury Red
Plate Final Result: Canterbury Red 70 def. Central Districts 66
Team MVPs:
Northern Districts Gold – Adam Manners
Canterbury Red – Ryan Samson
Central Districts – Oliver Beale
Canterbury Black – Cameron James
Auckland Blue – Keiran Alker
Auckland White – Kyle Premadasa
Northern Districts Maroon – Seb Heath
Wellington – Oscar Reid
OVERALL MVP: Seb Heath (Northern Districts Maroon)