Ahmad Khawaja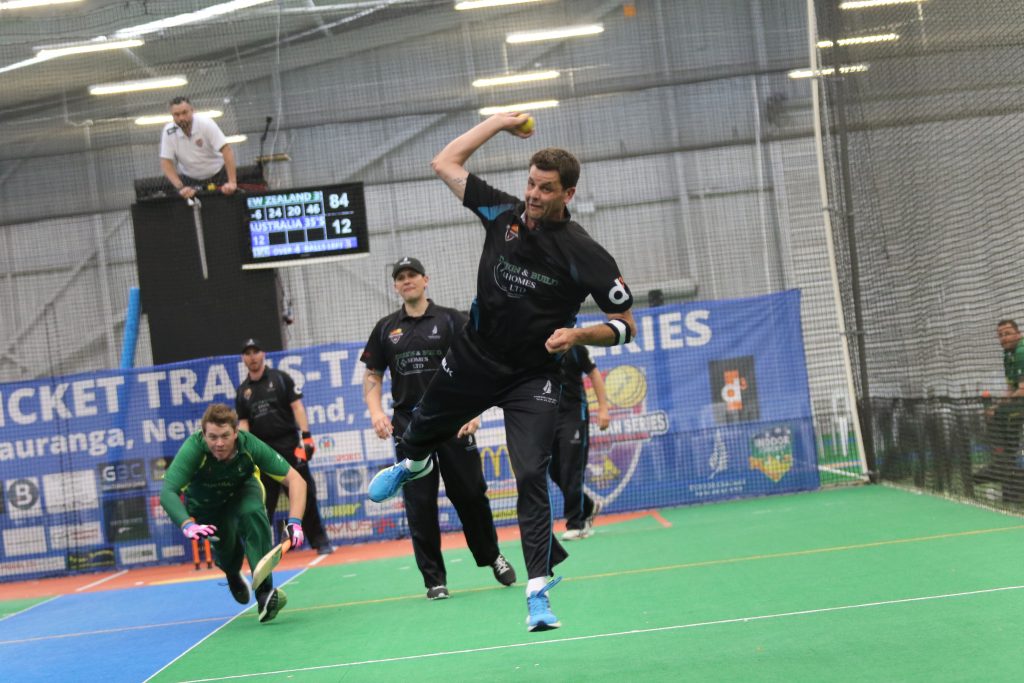 The Board of Directors of Indoor Cricket New Zealand are pleased to announce the New Zealand Over-45 Men's Team selected to compete in the 2019 WICF Masters World Series in Cape Town, South Africa, this October.
The team announced is as follows:
Number
Name
Province
Note
1
Mike Ranson
Auckland
2
Robbie Hyndman
Auckland
3
Robin James
Canterbury
4
Matt Hunt
Northern Districts
5
Stuart Watkins       
Wellington
6
Richard Frylinck
Auckland
Debut
7
Brendan Byrne
Northern Districts
8
Tony Watkins
Southern Districts
9
Charitra Gandi      
Wellington
Debut
10
Colin Owens
Wellington
11
Jason Smith
Auckland
12
Zakk Pratt
Northern Districts
Head Coach
David Russell
Canterbury
Assistant Coach
Bryan Price
Canterbury
Manager
Christine Russell
Canterbury
Comments from the Board of Directors about the selection of the squad:
The New Zealand Over-45 team had a recent trial in Auckland upon which they narrowed their World Series squad to 12 players. The final player was named after a fitness test conducted last week.
There is significant experience in this squad with regards to Masters World tournaments. Robbie Hyndman will partake in his fifth Masters World Series, Jason Smith his fourth, whilst Mike Ranson, Matt Hunt and Tony Watkins will be heading to their third such competition. Robin James and Brendan Byrne have moved up from the New Zealand Over-40 side to compete in their second Masters World Series. Colin Owens returns to the side after a very good Trans-Tasman series in 2018 and Stuart Watkins is also in the team after last playing for the New Zealand Men's side in the 1990's. Charitra Gandi makes his debut for New Zealand after an excellent performance in the trial whilst Richard Frylinck also makes his New Zealand debut, having played for South Africa in the 2013 Masters World Series.
Head coach David Russell and assistant coach Bryan Price have selected a very strong side with a lot of experience that can push for a World Series title in Cape Town. Christine Russell returns for her second World Series as the Manager of the side.